Springfield, Missouri cosmetic dentist, Dr. Randi Green practices physiologic-based dentistry in the 417 community providing exceptional care that goes beyond teeth for children and adults.
Advanced dental knowledge, expert oral hygiene tips and guidance for your entire family.
We go beyond check-ups and cleanings to focus on growth, development, and health of the mouth to help 417 families with expert dental tips and knowledge.
Our Dental Services
We deliver advanced whole-health dental services, and family-friendly dental care in a warm, boutique environment.
Dr. Green offers comprehensive oral healthcare so that those in Springfield and beyond can achieve and maintain their best oral health.
Facial Growth Orthodontics
Facial Growth Orthodontics Featured Cases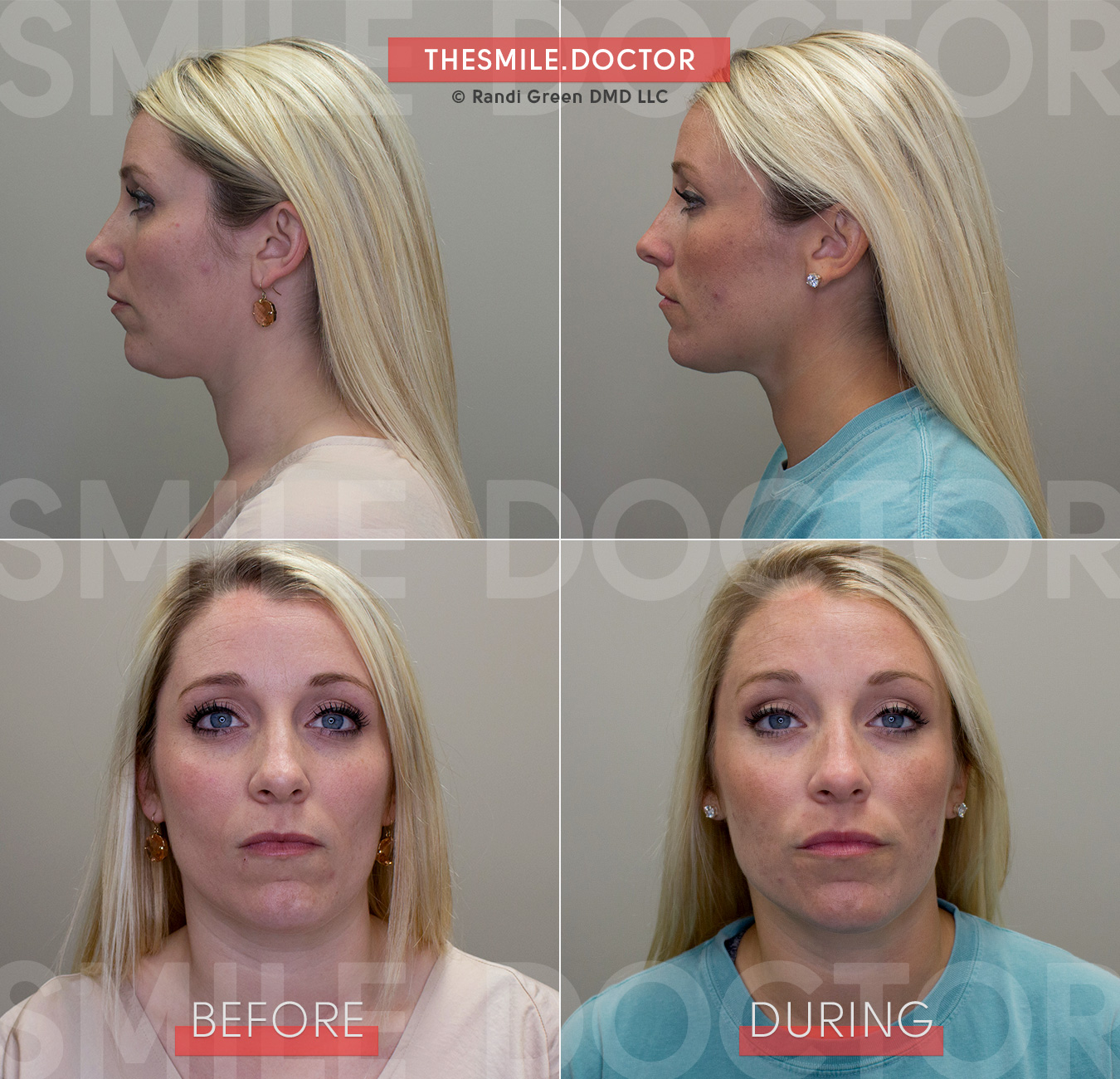 Learn more about AGGA facial growth appliance and non-surgical Facial Growth Orthodontics™!
Smile makeover stories come in many shapes and forms. We are accepting new patients that want the benefit of anti-aging dentistry to live life with a healthy smile.
TMJ Pain Treatment and TMD Disorder
LVI-trained dentists such as Dr. Randi Green consider occlusion when treating TMD disorder. The components of this treatment system also consider the teeth, joints, and muscles and various soft tissues. The physiologic-based dental approach to treat TMD blends all three of these components starting with objective data to evaluate the function and comfort of the muscles first.
Read more about TMD disorder and TMJ non-surgical pain therapy right here in Springfield. TMJ dentist, Doctor Randi Green is Springfield's only LVI fellow and has over 750 hours of advanced continuing training. She has helped many people our area and throughout the Midwest alleviate their TMJ pain and symptoms with successful treatment with physiologic dentistry.
"My patients are my top priority. They are treated like VIPs. I rarely see more than one patient at a time as I truly wish to give each person I see my undivided attention."
Rick's Smile Story
Rick was tired of hiding his smile behind his lips beard. He now has a smile to match his personality with advanced cosmetics.
Carl's Smile Story
Carl had broken and decayed teeth. He wanted to achieve better oral health along with a fuller smile through cosmetic dentistry.
James's Smile Story
Dr. Randi Green and the smile team helped James revive his vibrant smile with cosmetic dentistry and now he grins from ear-to-ear.
Retha's Smile Story
Cosmetic dentist, Dr. Randi Green and the smile team helped Retha smile with confidence and custom porcelain restorations.
Search dental keywords like "dental facelift" "agga" "facial growth orthodontics" or any short phrase for the best results.
There are dentists with smile in their name,
but there is only one smile doctor.
Take the next step toward premier 1-on-1 care with Springfield, MO dentist Dr. Randi Green and her smile team. Our dental practice is not like any other you've ever visited. We want to know you and your expectations. We are here help you meet your oral health goals and help you discover a healthy smile for a well-balanced life